**3 Law and Ethics CEs Recorded: February, 2023
Just as with any other business, the marketing, advertising, and public positioning of your clinical practice remain vital to making your practice thrive. As behavioral health clinicians, however, our professional obligations are different – we always have an obligation to put our clients' best interests over our own. In this three-hour workshop, we will investigate the legal, ethical, and practical standards of effectively marketing, advertising and positioning your clinical practice.
We will be discussing the sources of our ethical standards, how marketing techniques like self-referral and referral compensation are regulated, and if we are ever allowed to advertise with testimonials and online reviews.
Throughout this workshop, participants will have the opportunity to discover the guidance provided by state law, federal law, and a range of applicable ethical codes. In addition to the provided case studies and scenarios, participants are encouraged to share their own experiences, questions, and thoughts. This course meets Law and Ethics continuing education requirements.
OBJECTIVES:
Participants in this workshop will be able to:
1) Identify the key federal legal standards regarding marketing and advertising;
2) Describe the professional ethics standards with regard to advertising and marketing;
3) Identify the Washington State legal standards regarding advertising and public statements in healthcare;
4) Create strategies for legally and ethically effective advertising and marketing.
EPDC CE Hours: 3
Presenter: Eric Strom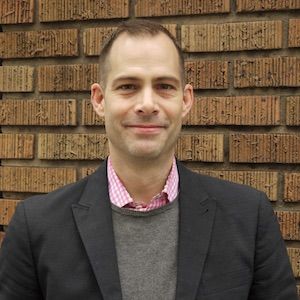 Eric Strom is an attorney and Licensed Mental Health Counselor. As an attorney, Eric provides legal counsel, consultation and guidance to mental health professionals. The focus of Eric's clinical practice is providing mental health counseling services to combat veterans. Eric is currently serving as the ethics advisor for the Washington Mental Health Counselors Association.