Recorded: Spring 2022
Thanks to advances in technology, such as the advent of functional magnetic resonance imaging (fMRI) and positron emission tomography (PET) scans, our understanding of the brain-body connection has exponentially grown in recent years. We can now pinpoint brain dysfunctions in ways we never have before, allowing for far more targeted mental health treatment options and successful client outcomes we never imagined before.
And yet, this knowledge is not always accessible to the practitioner. Cutting-edge, scientific findings on the brain are out there, but it is not always conveyed in relatable or practical terms or easily digestible to the non-academic person, making the very idea of learning – let alone practically applying — neuroscience daunting to many clinicians, leaving our clients misdiagnosed and mistreated.
It's time for a change.
In this highly interactive session, attendees will learn pertinent brain science with an emphasis on practical understanding and application. The same methods taught will be used to engage participants in a down-to-earth manner, thereby making absorbing the information easier.
Participants will learn and demonstrate the ability to apply skills in new, holistic, and neuroscience-informed ways. As a result, practitioner confidence and client engagement will increase as neuroscience-informed insights, comprehension, and ability to translate into practice is applied in real time.
Whether you have zero experience with neuroscience or consider yourself an expert, this course is for you. Come join us as we take neuroscience-informed mental health treatment to the next level!
OBJECTIVES
Learn Pertinent Brain Systems & Structures and Describe Their Practical Application to Clinical Work
Identify & Examine the Neurological Processes Underlying Common Mental Health Disorders, Such as Anxiety, Depression, Personality Disorders & Trauma.
Relate Specific Dysfunctional Behavioral Presentations to Associated Brain Functions to Improve Diagnosis & Pinpoint Effective Treatment Modalities
Apply Current Cognitive-based (ACT, CBT, IFS), Mindfulness-based (DBT, MBT), & Somatic-based (EFT, Expressive Therapies) Theories with Neuroscience-informed Insights to Improve Treatment Trajectory & Outcomes
Convey Difficult Science Terms & Concepts in Understandable, Client-friendly Manner to Increase Practitioner Confidence and Client Engagement
Presenter: Hannah Smith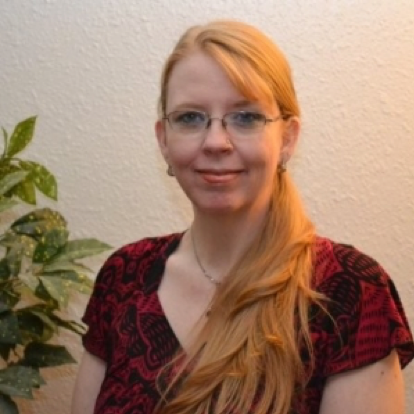 Hannah, an author, business owner, and innovator, is a Licensed Mental Health Therapist and Internationally Board-Certified Group Psychotherapist, Consultant & Clinical Trainer with nearly 25 years of experience in her dual passions: Helping others recover from multiple difficult life circumstances and improve their well-being and enhancing the knowledge of clinicians who work in the field of clinical care. With undergraduate degrees in hard sciences and master's degrees in Special Education and Counseling Psychology, she combines her knowledge in unique ways to analyze and synthesize difficult concepts into "feet-to-the-pavement," practical applications for clinical practitioners at all levels. She has done extensive study and work in neuroscience-informed treatment of anxiety and trauma and is certified in Interpersonal Neurobiology through the Mindsight Institute. Her work experience, both in the US and abroad, has given her a unique perspective, cross-cultural awareness, sensitivity & respect, and a relatability that puts people at ease and makes her highly approachable. Her dynamic and thought-provoking, teaching style is invigorating, making learning fun, personal, and practical.