Recorded: Summer, 2022
1.5 CE Credit Hours
Addiction is a ravaging disease that affects millions of people all over the world – and it is not limited to substance use disorders. Behavioral and psychological addictions are also responsible for much heartache our clients face daily.
This short class introduces viewers to brain-based effects of addiction in general and provides insights into how client behavior may point the way to causal effects. A clear cycle is presented to help clinicians understand the chain of events that perpetuate addiction and a framework for addressing psychological effects is proposed, explained, and modeled by case study.
Substance use disorder therapists will gain perspective from this view and those who do not regularly treat addiction, or who see those with non-substance-use addictions in their practice, will have a new foundation on which to build effective treatment of this important issue.
Objectives
Explain psychological addiction in the brain with regard to input from the limbic system, pre-frontal cortex, and the role of dopamine release
List types of addictions and their potential correlations to preferred emotional states in the client as a means of better understanding causal effects in addiction
Analyze key psychological and neurophysiological points in the cycle of addiction, including the role of non-conscious processes in perpetuating addictive behaviors
Organize understanding of these key points into a framework that improves client awareness and agency and guides clinician in helping with recovery work
1.5 CE Credit Hours
Presenter: Hannah Smith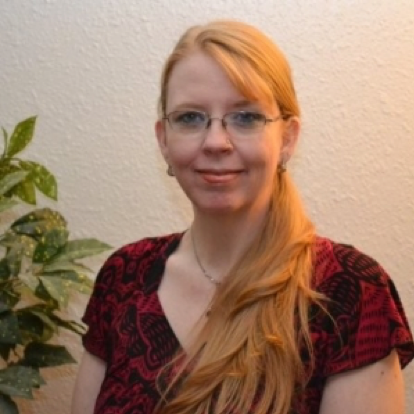 Hannah, an author, business owner, and innovator, is a Licensed Mental Health Therapist and Internationally Board-Certified Group Psychotherapist, Consultant & Clinical Trainer with nearly 25 years of experience in her dual passions: Helping others recover from multiple difficult life circumstances and improve their well-being and enhancing the knowledge of clinicians who work in the field of clinical care. With undergraduate degrees in hard sciences and master's degrees in Special Education and Counseling Psychology, she combines her knowledge in unique ways to analyze and synthesize difficult concepts into "feet-to-the-pavement," practical applications for clinical practitioners at all levels. She has done extensive study and work in neuroscience-informed treatment of anxiety and trauma and is certified in Interpersonal Neurobiology through the Mindsight Institute. Her work experience, both in the US and abroad, has given her a unique perspective, cross-cultural awareness, sensitivity & respect, and a relatability that puts people at ease and makes her highly approachable. Her dynamic and thought-provoking, teaching style is invigorating, making learning fun, personal, and practical.