Providing supervision can be a rewarding addition to a clinical practice. However, many clinicians are reluctant to become supervisors due to concerns about legal and ethical liability. These concerns are often increased by a lack of accurate information about the true risks of liability faced by supervisors.
Through direct instructions, presentation of real-life scenarios, and group discussions, participants will gain an understanding of the fundamentals of supervision best practices to improve their effectiveness and skill as clinical supervisors.
This two-day, 15-hour supervision workshop, focused on Counselors/MFTs/SWs/SUDPs, is designed to meet the training requirements for Washington State Approved Supervisors. In addition, this workshop contains 10 hours of training in Professional Law and Ethics.
Learning objectives
After this training, participants will be able to:
Identify and assess sources of significant liability in supervision;
Construct effective strategies for creating a sound supervision agreement;
Describe key conceptual frameworks for supervision;
Compare various theoretical approaches to supervision;
Contrast various types of supervisory relationships;
Examine the benefits between group and individual supervision settings;
Summarize the legal and ethical regulation of supervision;
Maximize supervisor, supervisee, and client success through supervision structure;
Integrate regulation and practice to provide quality documentation of supervision.
Agenda
Sources of Supervision Standards
Foundational Concepts of Supervision
Legal Standards of Supervision
Ethical Standards of Supervision
Cultural Competency & Imposing Values
Supervision Agreements
Supervision Theory
Self-Care in Supervision
Types of Misconduct
Confidentiality and Privilege
Subpoenas
Identifying the Client
Mandated Reporting
Client Lethality
EPDC CE Hours: 15
Presenter: Eric Strom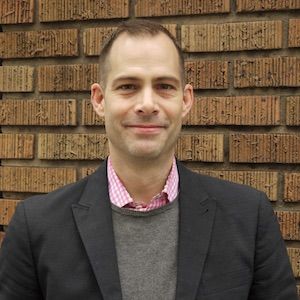 Eric Strom is an attorney and Licensed Mental Health Counselor. As an attorney, Eric provides legal counsel, consultation and guidance to mental health professionals. The focus of Eric's clinical practice is providing mental health counseling services to combat veterans. Eric is currently serving as the ethics advisor for the Washington Mental Health Counselors Association.